Börjes hemsida
Times accessed:
Updated Friday 16 August 2003.
Welcome to my homepage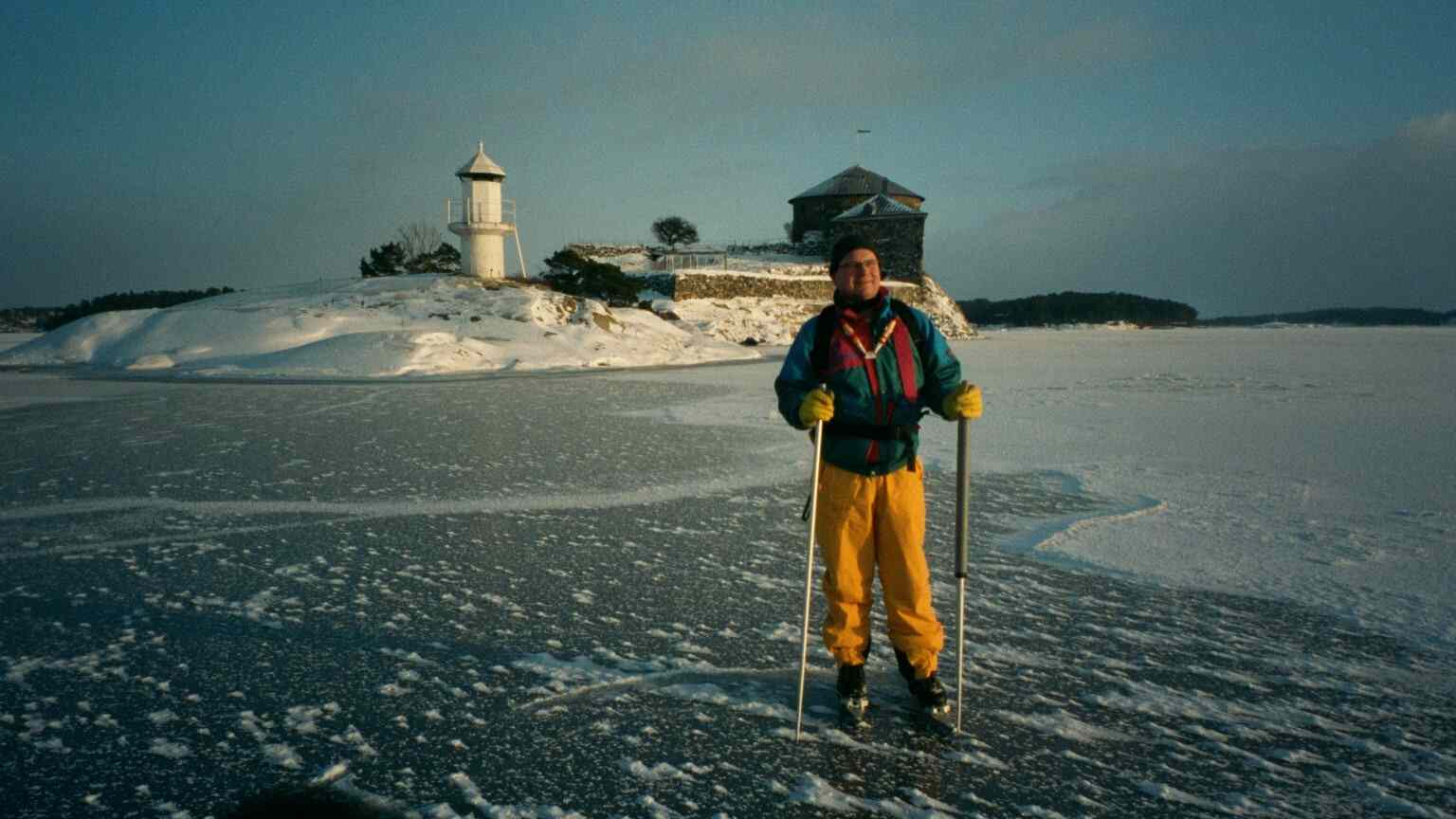 I like skating in the winter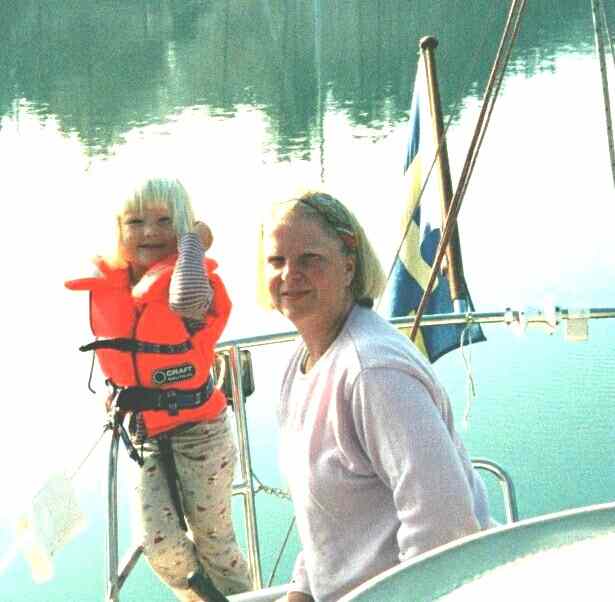 My wife Hanna enjoys sailing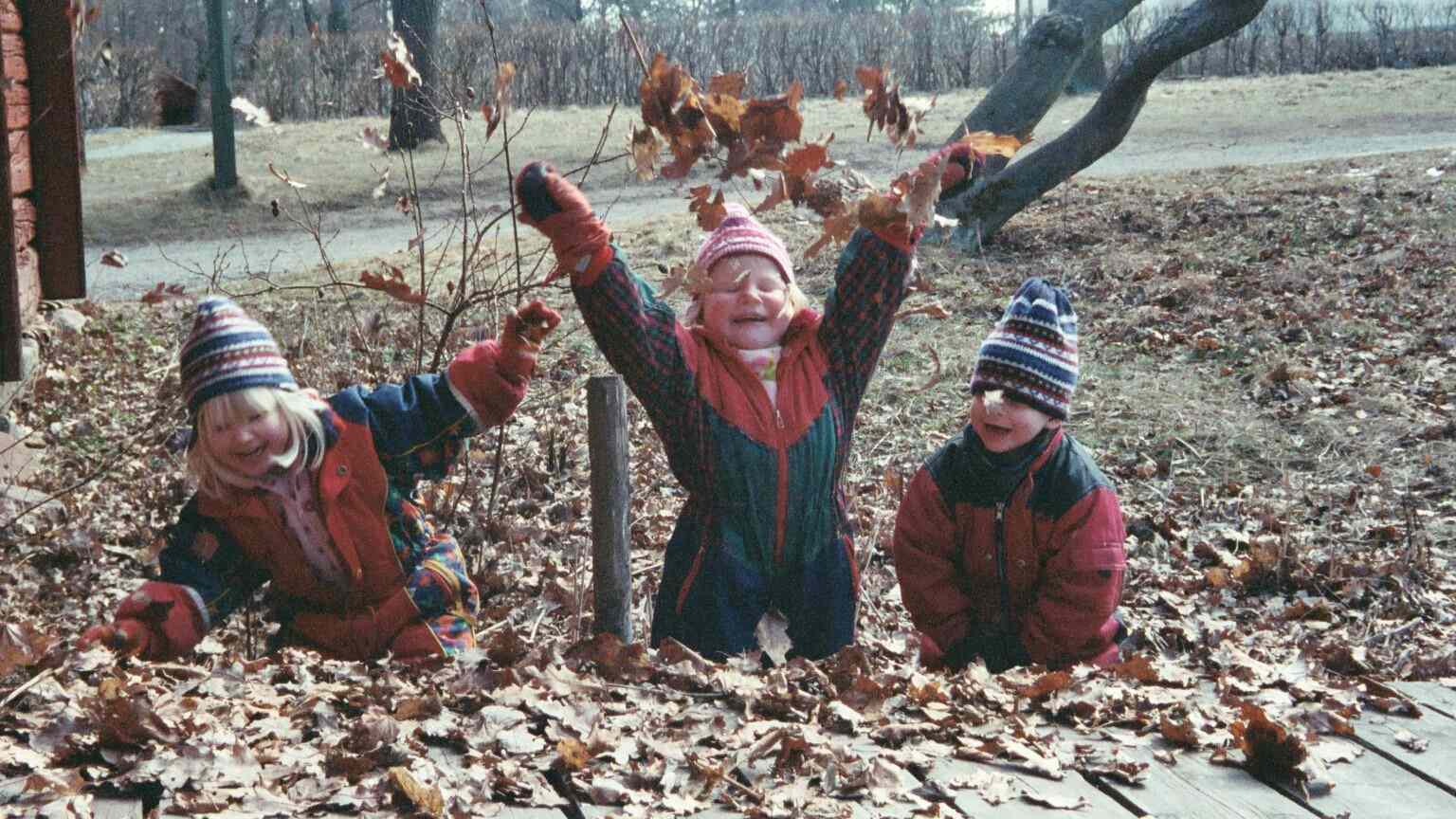 Our three children Elin, Elsa and Erik likes leaves
---
We got married Saturday 13 September 1997.
The cermony took place in the Maria Magdalena church in Stockholm at 14.00.
People seemed to have a lot of old rice they wanted to get rid of...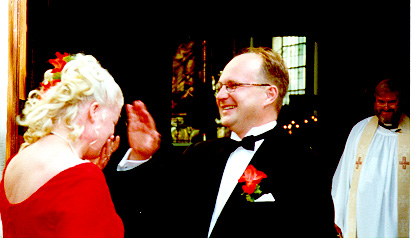 Then we continued to Grävlingsberg where we had a party!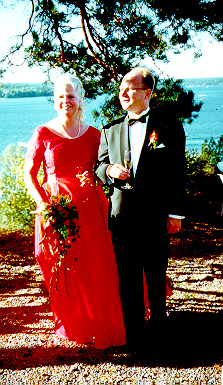 If you want to see more pictures from the wedding, choose from the following alternatives:
(If you're on a slow link it might take some time)
Pictures from the cermony
Pictures from the party
Pictures from the honeymoon
---
The one thing that I find most interesting with Cyberspace is to see how it will affect real space, i.e. when we are going from the industrial society to the information society - how will this change our daily world?
One of my favourite things to do is to travel. Below you can read a little about my most recent trip.
South America
There are also pictures from my trip to South America.
During the late winter and spring of 1997 I travelled around South America. While I travelled I updated this page whenever I got the chance. I will soon write a page about where I found Internet access in South America. (One place waswas updated at the CyberCafe in Buenos Aires, http://www.cyber.com.ar )
Location when last updating this document: Stockholm, Sweden (i.e. back home).
The trip
I landed in Rio on 6 February, but that did not my backpack - it went on to Sao Paolo. (I have since got it back.)
On Saturday 8 February the Carnival started. It went on for four days. We were at the Sambadrome and saw the parade on Sunday from 20.00 in the evening until 7.00 in the morning on Monday. The following Wednesday they announced that the samaba school Unidos do Viradouro from Niteroi won. Their parade depicted the history of the universe, including the Big Bang.
The local street carnivals are called Blocos. In a Bloco anyone can join in, you just dance along the street to the samba music drinking beer together with all the other people.
Tirardentes in Minas Gerais in Brasil is a truely beautiful place. A place to relax. It is interesting to see how the immegrants choose their landscape and how they manage to impose their culture on it. E.g. Novo Friburgh was a place settled by Swiss people in the Napoleon era, in an area which looks like the alps with jungle.
From Rio I went on to Parati (a small colonial city by the ocean), it did not get a road connection until 1954 and is thus very well preserved. Outside it there is a very beautiful archipelago.
Then I went on to Curitiba which I found fairly boring. But from there it is possible to make a spectacular train ride (though latest report I heard is that is now closed until sometime in May as it is being privatised) down to the ocean and outside there is a beautiful island Ihlo de Mehl, which I also visited.
The Iguacu falls was as spectacular as promised. If you take the 200 most impressive waterfalls in Europe and put them in one place you might get something similar (but probaly still not quite as good).
Montivideo was a very tranquil city, I never seen so many old people in my life. The city was also very worn out, but proper, a palce that seems content with the thought of dying. It was a very good place for a Spanish course though. I stayed at a very nice family - which even was wired, at least until the dog dragged the Powerbook into the floor...
I also went to a magic Tango show in Montivideo.
If you ever want to do some true jet setting (and don't have to worry about money) I recommend a trip to Punta del Este between X-mas and the Carnival, or when the Whitbread race is coming to town.
In Buenos Aires, I picked up Hanna at the airport on Wednesday morning 19 March.
Buenos Aires is also one of these place to experience how it was 30, 40 or 50 years ago, it's not much that have changed - except for the number of cars (and pollution).
We've had a good time here and seen a very touristy tango show at Casa Blanca.
The rest of the trip was as follows:
From Buenos Aires we went to a farm in Esteros del Iberá called San Gara (horse back riding and wildlife watching in marsh lands). It´s a paradise for bird watchers.
During Easter we were in Salta an old colonial town, now mountain resort. For two days we went on a jeep trip into the Andes, we saw fantastic mountains, dinosaur footprints, llamas, almost condors...
In Potosi in Bolivia we visited mines there people still work under conditions like in the 19th century. Potosi is also a very nice colonial town. If you plan to go there you need some time though. It is on 4070 meters above see level (we did not feel too good the first day).
Via La Paz we went to Cusco. From there we went to Machupicchu which is the gem of South America. We stayed there over night (which is strongly recommended if you get the chance to go there) so we got the chance to enjoy the place in the stillness of the morning rather than in the midday tourist crowds.
Cusco is also a very nice place were we spent a few days.
No we did not get robbed in Peru - but it was a close call once, just as we were leaving the country. (So be very carful when you go there, but it is not at all as bad as they say in the guide books.)
On 15th April Hanna started her trip back to Sweden and I continued to Quito in Equador.
Quito I found quite dissapointing, probably because I had to great expectations. But also because it is very polluted. It was also very sad that the old town did not have any tourist infrastructure, i.e. no reasonable resturants and there was absolutely nothing to do there in the evenings (exept possibly get robbed). I must say that Quito was the city , of those I visited in South America, where I felt most insecure and where I heard of the most people who had got in trouble. So do not trust the guide books when they say that Quito is a safe city, currently it is not!
Galapagos islands - simply fantastic, it is worth the money - if you have them.

I hope to soon have some pictures from there.
I rounded of my stay in Equador with some shopping at the market in Ottavalo.
Then I flew back to Rio to catch my return flight back to Sweden (this was not such a good idea as the Quito-Rio flight was horribly expensive. The only positive thing with that flight was that I got to see the black water of Rio Negro mix with the red water of the Amazonas at Manaus.
Since 11 May I am back in Stockholm. If you are interested in more information about my trip, please get in touch with me.
How to get in touch with me
My email address is no longer available here, due to all spammers. If you want to contact me please call or snail mail me and I will gladly provide you with my email address (as long as you are no spammer). By the way, if you're a bit smart you can easily guess it, something I don't think the spammers robots are capable of...
Postal address:
Börje Ohlman


Bävervägen 30
S-167 57 Bromma
Sweden
Voice
Home telephone: +46-8-26 30 50


Mobile telephone: +46-70-519 3187
Misc information
Flight times

Current version:

netinf-delay2.apk

Google Play Services

Remember: emacs -nw

Old Android version:

netinf.apk

Twitch streaming app:

Twitch app